Double or Nothing is upon us, and it promises to be a great event. Stadium Stampede, Mox v Lee for the World title, the Casino Ladder Match, a no DQ women's title match, and more on the card.
The Buy-In starts at 00:30 GMT, main card at 1:00.
We rewatched DoN 2019, and you can get our take aways from that here.
Remember to Follow @CantFakeGravity on Twitter
We'll be updating this blog throughout the evening and we want to hear from you. What are you most looking forward to tonight?
Buy-In
There's a segment backstage with Lance Archer and Jake Roberts. Lance is smashing stuff with a sledge hammer. Possibly a call back to Cody smashing the throne last year, Lance smashes up a toilet. There are wrestlers in the crowd like there has been for Dynamite.
Best Friends v Private Party
Th commentators mention that Private Party beat the Young Bucks in the tag title tournament. I was in and out making my food (vegan sausage rolls and nachos with Chili on top), but both teams seem to be getting in a lot of offense.
Best Friends with their finisher for the win. They are the number 1 contenders. A number 1 contenders match is a good use of the buy-in. I like how title contenders have been decided via wins.
Winners: Best Friends
They plug talk to Arn Anderson, he says toilets don't hit back but Cody does.
There's a package for the Dark Order. It seems like the original plan was MJF – Mox for the title, but they probably want to save that for a live crowd. Brodie probably would have got a title shot in a bit anyway. I don't know who he would have faced here, possibly Dustin.
JR and Tony are introduced and we go to the show.
Main Card
There's a package thanking Essential workers to start off.
Then we go into the promo package for Double or Nothing.
Joey Janela replaces Rey Fenix in the ladder match, and Penelope Ford replaces Britt Baker against Kris Statlander, both due to injury.
We get quick promos from Joey Janela, Kip Sapian (Jimmy Havoc is wearing a white suit with blood stains), Christopher Daniels, and Orange Cassidy with the Best Friends.
Casino Ladder Match
Every two minutes a new contestant enters. Anybody can grab the chip at any time during the match. Kazarian and Sky are first up. They counter eachothers moves.
Kip comes out next, Havoc interferes with a ladder. Darby Allin comes out as no.4. He straight away does a big dive. Darby goes for a jump off the ladder with his skateboard but Kazarian moves and he falls through the a ladder.
Orange Cassidy is number 5. He goes over to the commentators and asks how he wins the match. When he is told he has to climb a ladder he sighs. It takes him a full minute to get to the ring. He tries to reach the chip without a ladder, then he stands on a ladder that's flat on the ground.
Colt Cobana comes out next. He throws Cassidy out of the ring and sets up a ladder. Sky and Kazarian push the ladder, his fingers get crushed. Cassidy does the stiff kick spot on SCU and springs up. He dives through the ropes on SCU.
Janela comes out next, he dives off the stage on SCU, then he runs around jumping on everybody. Cobana tries to climb the ladder but Janela throws him off. Janela brings in a chair, Sky hits him with it.
Luchasaurus is out next. He dominates everybody until Allin hits a CodeRed on Luchasaurus and tries to climb. The mystery entrant is out and Taz is the voiceover of the theme, he says "Who can stop the path of Cage".
Brian Cage comes out and manhandles Darby. He lays waste to everybody. Cage tries to climb the ladder, Cassidy jumps on his back. All the other competitors try to pull him down. They eventually do. They all bury him under ladders and the Casino Chips that are parts of the stage.
In the ring Cobana tries to get the chip, Kip and Sky stop him. Cassidy and Kip climb the ladder and trade blows, Kip falls. Penelope Ford tries to climb the ladder. Cassidy grabs her arms, she falls on Kip. Havoc pulls Cassidy off the ladder. Best Friends interfere to stop Havoc.
Luchasaurus confronts Cassidy in the ring, Cassidy tries to chokeslam him. Marko Stunt brings in a tiny ladder and tries to chokeslam Cassidy. Luchasaurus helps him. Stunt dives on everybody. Janela hits a death valley driver on Cassidy on to the mass of objects burying Cage.
SCU try climb the ladder, Luchasaurus pushes them off. Brian Cage emerges and brawls with Luchasaurus. He powerbombs Luchasaurus onto the ladder. Cage climbs the ladder, but Allin comes back. Cage throws Allin and a ladder out of the ring. Cage retrieves the chip.
Winner: Brian Cage
They go through the card. They say they haven't seen Dustin in the building today.
Here's the TNT Championship Belt.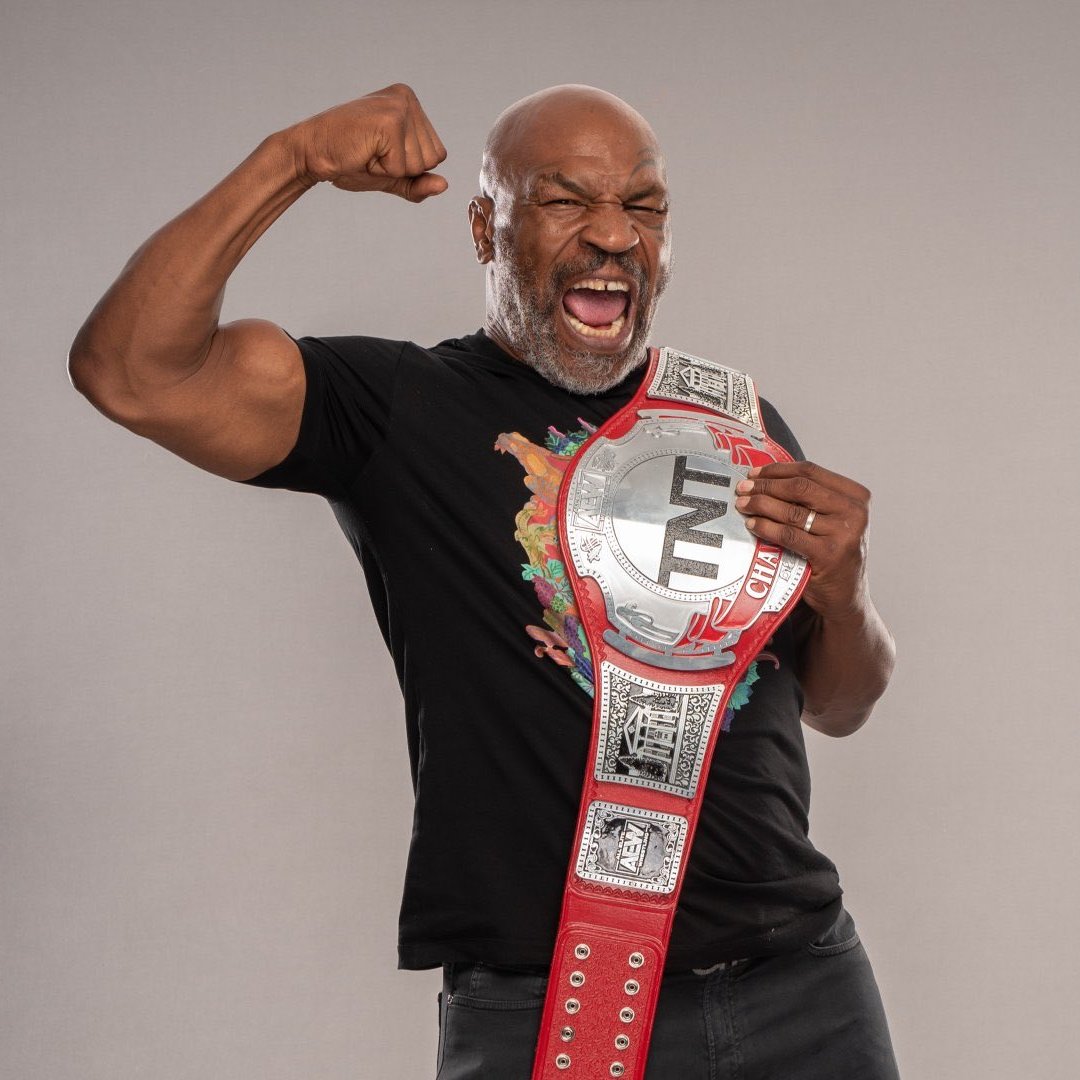 MJF v Jungle Boy
Jungle Boy dominates early going. MJF feigns an injury and attacks from behind. MJF takes control and works cockily. Jungle Boy counters with some chops. MJF sends him out of the ring. Jungle Boy sends him into the barricade and back to the ring. MJF works the left arm. They do the chest chop spot, but MJF hits the arm then throat.
At the start they said it was a 30-minute time limit but now they are saying 20. MJF goes head first into the ring apron. Jungle Boy pulls him into the ring and goes for a dive, but MJF pulls the Ref in the way. Jungle Boy hits a Liger Bomb off the top rope for a 2-count. The two exchange pin counters and MJF gets the 3-count with a modified European clutch.
Winner: MJF
Very good match. Looks like MJF will be the next challenger for Mox if he retains.
TNT World Championship:
Cody w/Arn Anderson v Lance Archer w/Jake the Snake Roberts
Mike Tyson comes out first with the Belt. Lance Atcher enters and man handles a stage hand. Cody comes out.
The Ref gives the two the chance to shake hands but they don't. The title will get gold-platting at some point.
Archer hits a huge move early on but Cody rolls out of the ring. Cody tries to rally but Archer dominates. Lance does the walk the ropes moonsault spot. Cody turns things around by chopping at the legs. Archer flings Cody over the ringpost. Archer brutalizes Cody.
Cody hits a cutter to gain momentum. He hits a CrossRhodes for a two count. He hits a StingerSplash but Archer counters with a chokeSlam, Cody kicks out. Archer does the claw but can't cover. Archer goes for the walk the rope moonsault but Arn pushes him off the rope when Roberts was distracting the ref. The ref throws both Roberts and Anderson out from ringside because Tyson tells him to.
Jake Roberts comes back with the bag, Tyson confronts him and Jake runs. Cody hits Two CrossRhodes for the win.
Winner: Cody
Mike Tyson presents him with the belt.
Backstage a medic gives an update on Britt Baker, saying the injury isn't as bad as the patient.
Penelope Ford v Kris Statlander
Kip Sabien comes out with Ford on crutches.
Statlander dominates most of the match but Kip keeps getting involved to make it back and forth. Kris hits the big-bang theory for the win.
Winner: Kris Statlander
Shawn Spears v Dustin Rhodes
Spears comes out in a suit not ready to wrestle. The commentators say they haven't seen Dustin all day. Spears says all mediocre careers come to an end. Dustin's music plays, but then stops. Shawn planned that. He tells the Ref to ring the bell and start the count.
Dustin's music plays again, Dustin appears behind him. Dustin beats him and rips his suit off. Shawn Spears has Tully Blanchard on his underwear. Dustin gets the win easy enough.
Winner: Dustin Rhodes
There was a very nice tribute to Hana Kimura.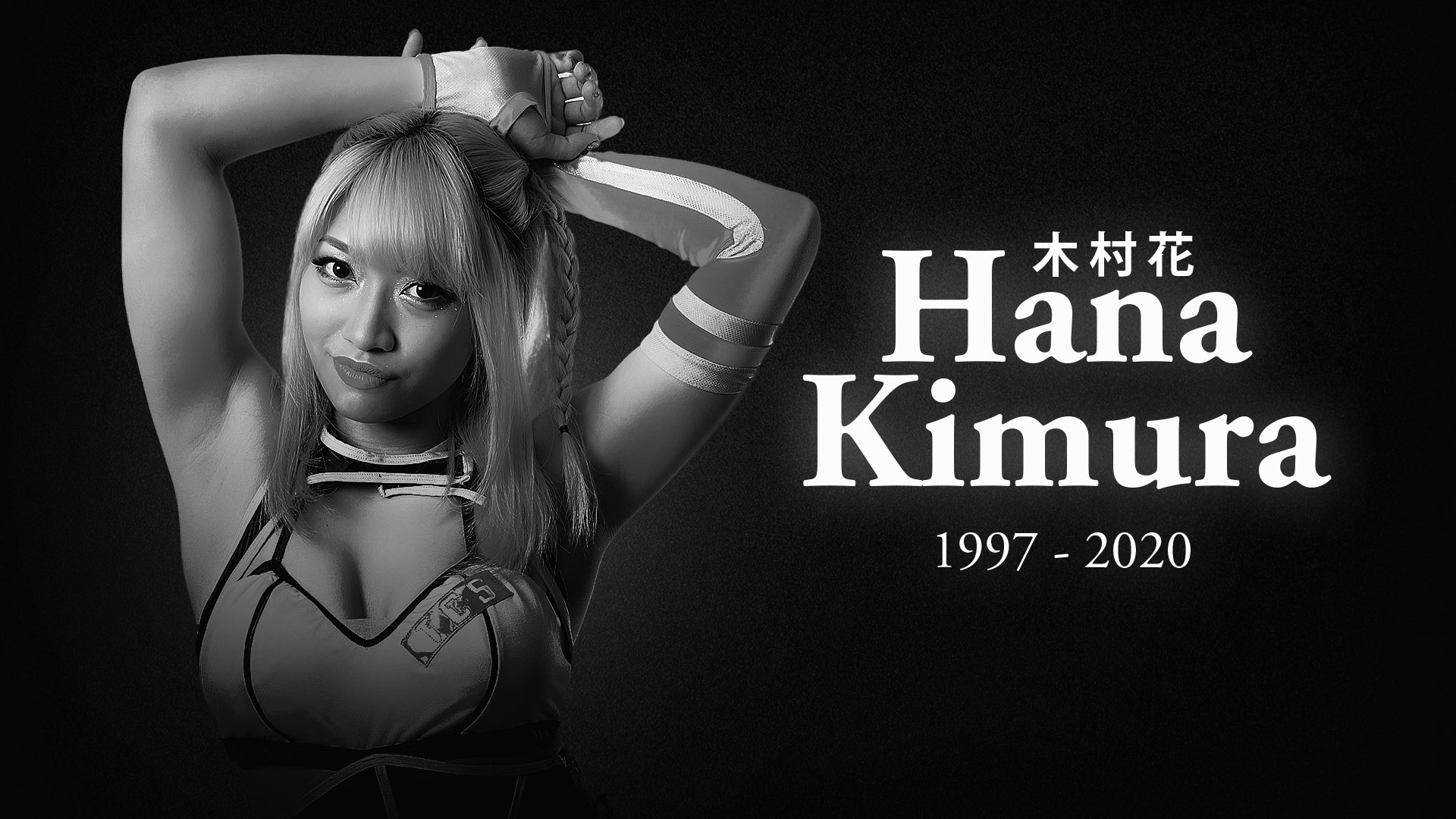 AEW Women's World Women's Championship:
No Disqualification
Hikaru Shida v Nyla Rose
Weapons introduced early. Rose send Shida through a poker table and drives a chair into her. Nyla batters Shida around the place but Shida gets back into it. Shida is on top and gets a few close pin attempts. Nyla powerslams Shida.
Rose brings in a table and tries to hit a death valley driver on it. Nyla Powerbombs Shida through it for a 2-count. She gets a kendo stick and hits Shida repeatedly. Rose goes to the top rope, Shida throws a kendo stick at her. Shida hits an avalanche falcons-arrow for a 2-count. She hits a running knee, hits her with a kendo stick, and another knee for the 3-count.
Winner: Shida
AEW World Championship:
Jon Moxley v Brodie Lee
It's a slugfest from the off. Moxley runs right into Brodie Lee, they brawl outside and trade blows in the ring. Moxley goes for a jumping knee strike but Brodie counters. Brodie tires to PileDrive Moxley on the stairs, but Moxley flips him onto the table.
Brodie hits a superplex but Moxley tries to hook the leg for a pin. Brodie suplexes him into the cards at ringside. He powerslams him onto another card. Both men are down inside the ring. Moxley rolls to the outside, Brodie follows him. Moxley throws a Poker Chipat Brodie. Brodie tries to powerbomb Moxley on the ramp, Moxley counters into a Paradigm Shift. Both men go through the ramp.
Medics surround the hole in the rap. Moxley comes out first. Brodie Lee comes out and is busted open. Brodie goes for a lariat but Mox counters into a Paradigm Shift, Lee kicks out at 1. Mox elbows Lee repeatedly and hits another Paradigm Shift for a 2-count. Mox locks in a choke hold and Brodie passes out.
Winner: Jon Moxley via Ref Stoppage
That finish was full of brutality. And it was a unique finish with a bulldog choke winning the match.
Stadium Stampede
I have no idea what to expect from this.
The ring is in the middle of the Football stadium. The Inner Circle are wearing Inner Circle American Football Jerseys. There are Cheer Leaders with Face Masks. The Elite are in their regular gear, maybe that signifies how they aren't on the same page. Kenny Omega ad Hangman Adam Page don't come out together but the Young Bucks do. In fact Page doesn't come out at all.
The whistle blows and they all run at each other. Kenny has a mop, there's trash cans and American Footballs. Pinfalls count anywhere in the stadium.
HangMan Adam Page enters on a horse and chases Sammy away. In the ring Nick Jackson and Chris Jericho fight, while Hardy and Hager brawl outside. Omega hits SnapDragons on Santana and Ortiz, until Hager comes in. Sammy comes back and hits a shooting star press, but nobody is there. Matt Hardy hits a Twist of Faith on Sammy.
The two teams brawl on the outside. Matt Jackson jumps off one of the goalposts. they go up into the stands. Hangman is still going around the stadium on the horse backstage, He gets off the horse and goes to the Lobby to go to the bar. Omega scoop slams Santana on to a recycle bin. Proud and Powerful powerbomb him through a barricade.
Proud and Powerful through Hardy into a pool. He comes out as Hardy V1.0. He comes out a few times as different versions. Hardy puts Santana through Ortiz and a Table. Hardy brawls with Santana and Hardy puts him in the Ice Bucket.
Hager walks backstage and sees the horse, he goes to the bar. He sits beside Page. He drinks a whiskey and they start brawling. Hager slams Page onto a pool table. Hager slides him across the bar and gutwrench powerbombs him through a table. Omega shows up and smashes some beers over his head. Kenny hits a V-Trigger and HangMan hits the buckshot lariat.
Matt Jackson brawls with Sammy. Matt hits three Northern Lights suplexes on the pitch. Nick Jackson brawls with Jericho. Matt's still Suplexing Sammy. Nick starts throwing American Footballs at Chris Jericho. Jericho sends him into a big Jaguar head and hits the Judas Effect on the mascot. Jericho gets a two count and challenges the play, they go to a replay. They argue in the replay tent. Matt Jackson suplexes Sammy all the way to the end zone. Then he superkicks the ref for giving a penalty for excessive celebration.
Nick Jackson runs down the whole stadium and splashes Chris through a table. Hangman runs over him with a line marker. Sammy tries to crawl over but the sprinkles turn on. He thinks he won. Matt and Kenny come out in a golf cart and try run him over again. Sammy jumps up into the stands. Kenny follows him. NEO 1 the drone shows up. Kenny hits a V-Trigger, then a One-Winged-Angel off the stands through a table for a 3-Count.
Winners: The Elite
The show ends with the Elite celebrating.
Let us know your thoughts on AEW Double or Nothing 2020.
Jon Moxley v Brian Cage has been confirmed for Fyter Fest.