It's been a long wait for the Ireland men's team to return to action, and it's been even longer to have Stephen Kenny at the wheel. It was an unusual start to the reign, it's not often that a manager is told he will be replacing a coach after a qualifying campaign, before that manager has had a game in charge in his spell with the team. But when Mick McCarthy took over for a second time, the plan was always, and publicly, to bring in Kenny. There's pressure on the man who talk Dundalk to the brink of Champions League football in 2016, but the Irish fans and media need to understand that this is a long term project.
The Republic of Ireland men's team have been in an odd time of ups and downs. Under Trapattoni they nearly got to a World Cup, and qualified for Euro 2012, the first major tournament in 10 years. Euro 2012 was disastrous for the Irish, and from then the writing was on the wall. It seemed Trap just didn't have faith in creative Irish talent, and din't have belief in the team.
Martin O'Neil came in alongside Roy Keane. Ireland qualified for Euro 2016, admittedly with help from a Scottish collapse. Euro 2016 will be fondly remembered, despite Ireland only winning 1 game. It seemed like the start of a new positive period in Irish football. However the next campaign was one of missed opportunities, Ireland ended up in a world cup play-off when they really should have topped the group and qualified automatically. From there a hammering against Denmark, and a disappointing subsequent Nations League campaign saw the end of the O'Neil Era.
Then came the announcement that McCarthy would come in for a 2nd spell while Stephen Kenny would take charge of the U21's, before eventually taking the big job. Mick's reign saw conservative functional football that has seen Ireland get to a play-off while only scoring 7 goals in 8 games, including 2 games against minnows Gibraltar. Notable performances include at home to Georgia, the 2nd half away to Denmark, at home to Switzerland, and at home to Denmark. 3 and half good days out of 8, with Ireland only taking 5 points from those good games.
Kenny isn't inheriting a winning team. He's taking over a team that is lost for identity at the moment and needs to find itself. There's been a lack of firepower and a lack of creativity in the team. It'll take time for that to change.
Many seemed to be surprised and perhaps disappointed that Kenny hadn't brought in a host of new faces in his first squad announcement. He could hardly be expected to do so. The reality of international football is you don't have as much time to work with players as you do at club level. A whole host of changes wouldn't be practical. While there are notable absentees, the squad still has excitement around it.
This is a longterm project. Kenny isn't going to come in here and change the footballing culture immediately. Ireland has been stuck in a rut for some time. It will take time to bed in belief and new faces, and a new positive way of playing. Tonight against Bulgaria we can hope to see signs of positive play and a good structure, but it's hardly realistic to look for wholesale changes. These players aren't machines. The first step is to instill believe that Ireland can play football.
Regardless as to whether Ireland top their Nations League group, or qualify for the Euros (which would require two difficult away wins), Kenny's team ca't be judged so soon. He should be given until at least the qualifying campaign for Euro 2024. That's not too many games. By then we can see if he is the man for the job. That's the reality. There's no quick fix. There's a lot of good talent coming through, Idah in Molumby in the senior squad come to mind, but it will take time.
Support the team tonight and on Sunday, and continue to support them regardless of the result.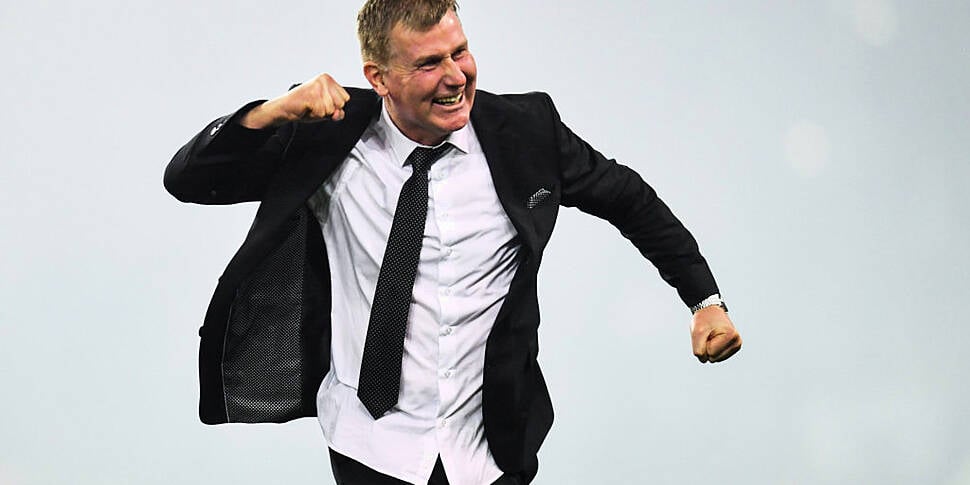 Follow Us On Our Social Channels