Despite being 35, Johnny Sexton, similar to Rob Kearney, is a player that is hard to replace in the Ireland men's team despite his age. Joey Carbery looked set to be the chosen one when the IRFU seemed to handpick the New Zealander Limerick native, but injury has set him back, meaning he may have to wait a while before he can make a lasting impression in the green jersey. Ross Byrne and Jack Carty have long shined for their provinces, but haven't always had the chance for Ireland. And really it's no surprise the Fly-half position has been monopolized so much, Sexton is an elite level player, and a leader. But he's not the man who should have the armband.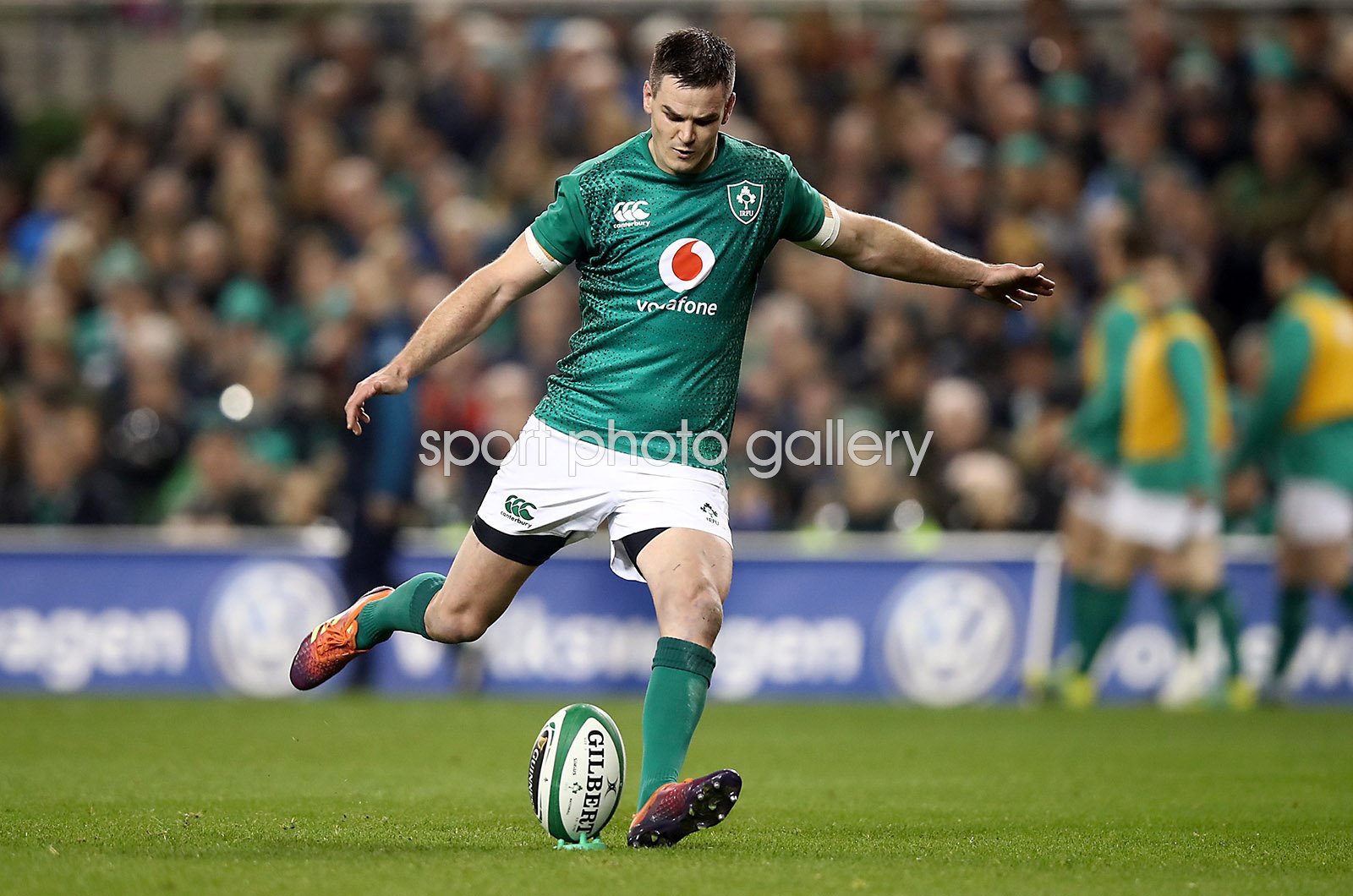 This isn't Sexton-bashing, which is oddly popular among some begrudging Ireland fans. And I suspect many won't look past the headline before commenting. But there is good reason Johnny isn't the one who should be approaching the ref during the game.
Since becoming the main man not too long after the 2011 World Cup, Sexton has been a constant target for opponents. Every game we see late hits on our number 10. He's also the man on the spot for place kicking and kicking to touch. OF course he is, he's our world class fly-half who has won 4 European Cups and 3 Six Nations. He can handle a lot of pressure.
But all that pressure means he's not the man to calmly approach a referee midway through a match. He needs head space, not a lecture. So often we've seen a frustrated Sexton listen to the man in the middle through gritted teeth. The eyes of the rugby World are on him every time he plays for Ireland or Leinster with people wanting him to fail. Let's take some of that pressure off.
It's not like Ireland are stuck for choices either. Peter O'Mahony has been a leader in the team for some time, and has a calmer demeanor. He plays in a better position to captain the side as a flanker too. He's right in the thick of the action and knows all about the dark arts.
Outside of the Munster man there are other options. James Ryan has been touted as a future captain, Devin Toner is a leader in the team, as is CJ Stander. Rob Kearney seems like another choice but as a fullback may be too far away from the action.
Give the armband to O'Mahony, let Sexton focus on kicking.
Follow Us On Our Socials Channels